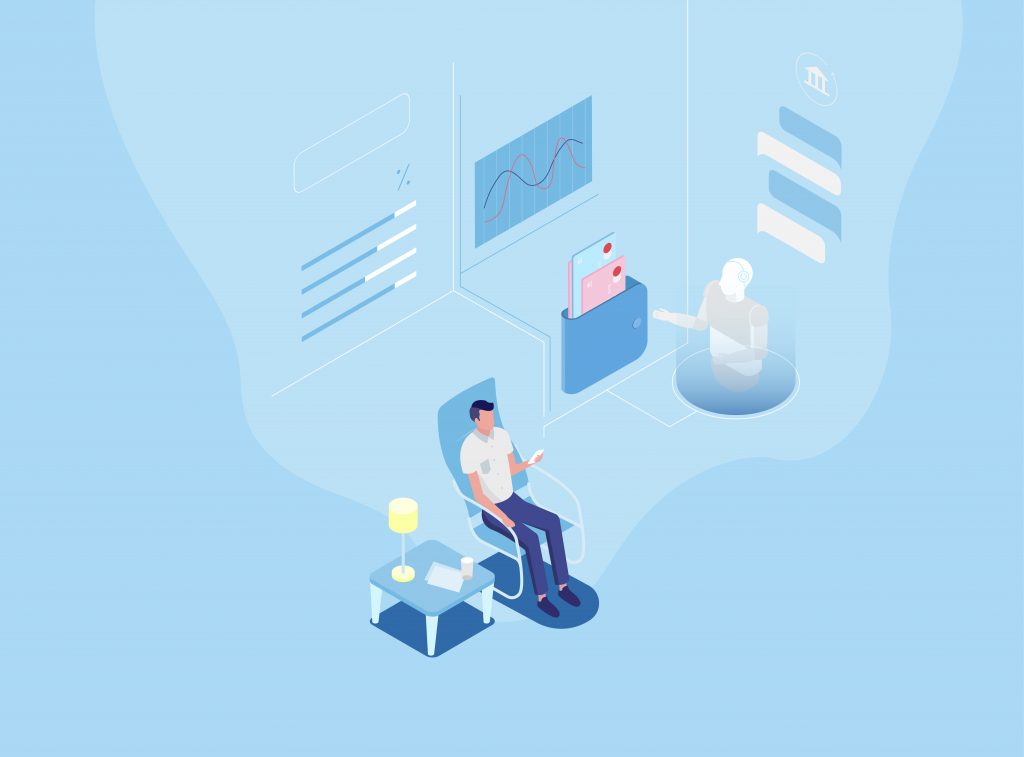 Did you know that the market size of the hospitality industry is over $4.5 trillion, with over 700,000 hotels and resorts worldwide? This industry is quite broad in terms of sub-industries, making it one of the largest industries by the number of employees. Food and Beverages, Travel and Tourism, Lodging, and Recreation are the four largest segments of the industry. Apparently, since the market is quite competitive, several factors play a vital role in running a business that stands out. One of them, if not the most significant one, is providing quality customer service. While there are various ways of doing that, chatbots have made it to the top of the list in the last several years. And this blog post is all about chatbots in the Lodging segment.
Chatbots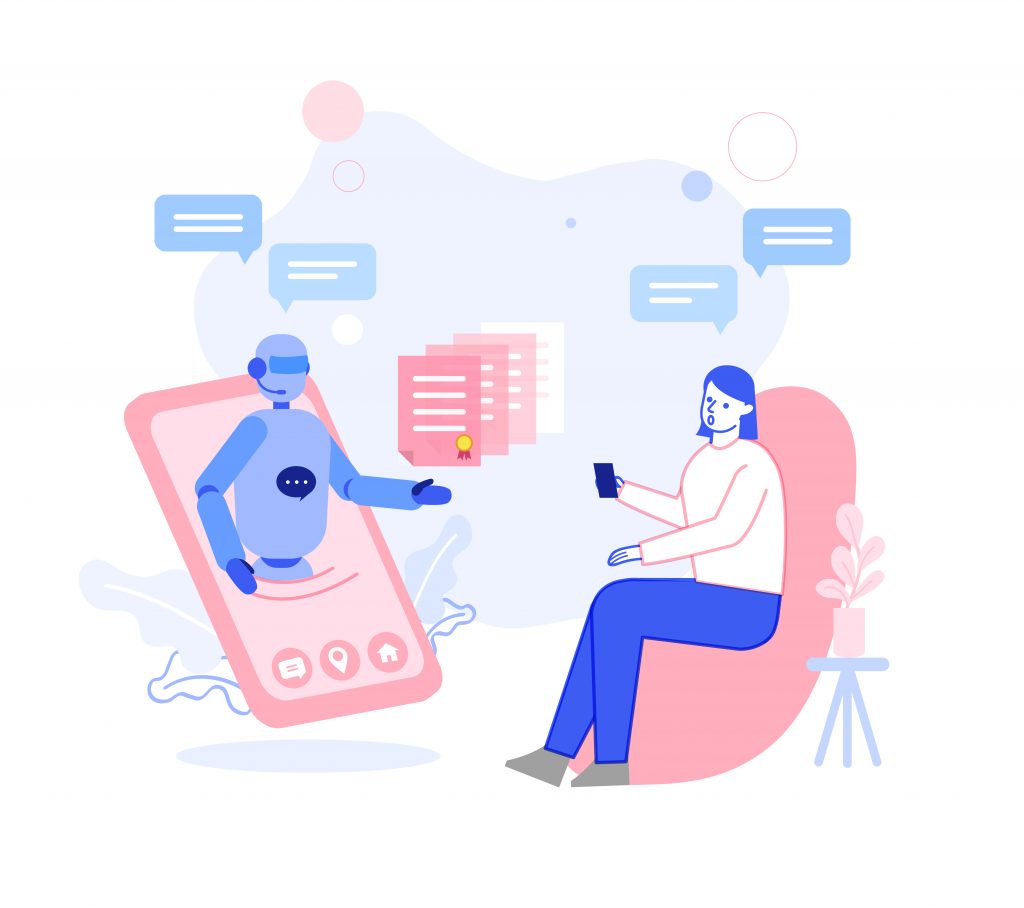 Chatbots are modern-day equivalent customer service human agents to a certain extent. They have conquered almost every industry. But what exactly are they, and how do they work? They are computer programs designed to interact with humans in a conversational form and primarily through text. They can be integrated into various places like websites and mobile & desktop applications where conversational interactions take place. They have first been only used for responding to basic FAQs, but over time, they have progressed to the stage where they are now capable of assisting not only customer service agents but also marketers and salespeople alike.
Even though they are pretty sophisticated software, they can be classified into two different categories: rule-based and AI-powered chatbots.
Rule-based chatbots – a.k.a.decision-tree bots are generally limited in functionalities. They act based on what has already been predicted and coded. However, the quality of this particular type of chatbots is not necessarily low. In fact, they can perform better than AI-powered chatbots depending on the information placed on their database.
AI-Powered chatbots – a.k.a. Conversational AIs are equipped with Natural Language Processing (NLP) and Machine Learning (ML) technologies. They are able to understand customers more easily and respond to them based on the context detected by NLP. In addition to that, ML technology learns and stores the data from the chat to provide a customized experience for the user.
Chatbots in Lodging
Since there are various types of businesses in this sub-industry, we would like to talk about one specific one: Hotels. Just like any other business, hotels have long been using chatbots in their various operations and benefiting from them a lot in terms of revenue and providing a great customer experience. While the use cases of chatbots vary based on the creativity of the business owners, here are the top 7 ways that chatbots are helping hotels.
24/7 availability – Microsoft reports that 90% of Americans choose a brand or stay loyal based on the quality of the customer service. According to the same report, 58% of Americans switch brands if they experience poor customer service. These statistics can go on and on because everybody is already well aware of the fact that customer service is significant. While chatbots alone are not capable of handling everything by themselves, one of their core strengths of them is staying up 24/7. Because hotel businesses deal with various types of customers, when and what to expect from them is impossible; however, chatbots staying alert 24/7 to their inquiries can change the game entirely.
Check-in – Check-out – Speaking of various types of customers, hotels that are located in the tourist area mostly welcome guests from all over the world. Although many of those hotels have personnel staying up all night just to help a few guests check-in or check out, having chatbots that simplify that process via conversational interface can do two things: reduce the operational cost and provide a hassle-free positive first impression.
Local Guide – Leaving a first positive impression is completed. What's next? A local guide, available and accessible on the instant messaging app, provides helpful information about the area. Yes! It is chatbots. Hotel guests do not have to worry about getting lost in the new city anymore. From guiding through famous tourist attractions to helping come back to the hotel are features through which chatbots make the guests comfortable at your hotel as well as in your city.
Instant Messengers – With billions of people using instant messengers, is there a better place to be exposed to?
Studies show that acquiring a new customer can be five times more costly than retaining existing ones. So why not work on keeping in touch with your customers even after their departure through automated low cast software – chatbot? It is not a secret that OTAs are great for both customers and hotels; however, they take a massive commission from every single transaction, which sometimes affects the hotel's financial performance negatively. Hotels can provide guests with official instant messenger channels where chatbots do the talking and prevent customers from going back to OTAs for a second time by offering customized promotional coupons.
Increasing sales – It is not that developing websites with booking engines are the things of the past; it is just chatbots are convenient for customers and cheaper for businesses. As mentioned before, once customers are retained via instant messenger chatbots, those customers can have an option to make their second booking through that chat in a conversational format. The reason why they choose not to book through OTAs again is that hotels have already built a relationship with them and can offer personalized discounts that are eventually good for customers and cost less than commissions paid for OTAs. Furthermore, NLP and ML-equipped chatbots can also help increase sales by up-selling and cross-selling to customers after learning about their interests and needs.
To Wrap Up
Research conducted by McKinsey & Company shows that 80% of customers expect and desire to receive personalized customer experiences from the brand they interact with. Therefore, quality customer experience has become crucial in the Hospitality industry and any industry that works with people. Thanks to the advancement of chatbot technology in recent years, personalized experience and meeting customer needs have become achievable for many businesses around the world. Chatbot innovator – Makebot has been striving to help various industries grow with their industry-specific chatbot solutions ranging from Education through Healthcare to Hospitality. To learn more about Makebot's solutions, click here, or for a chatbot expert consultation, contact Makebot via this link.