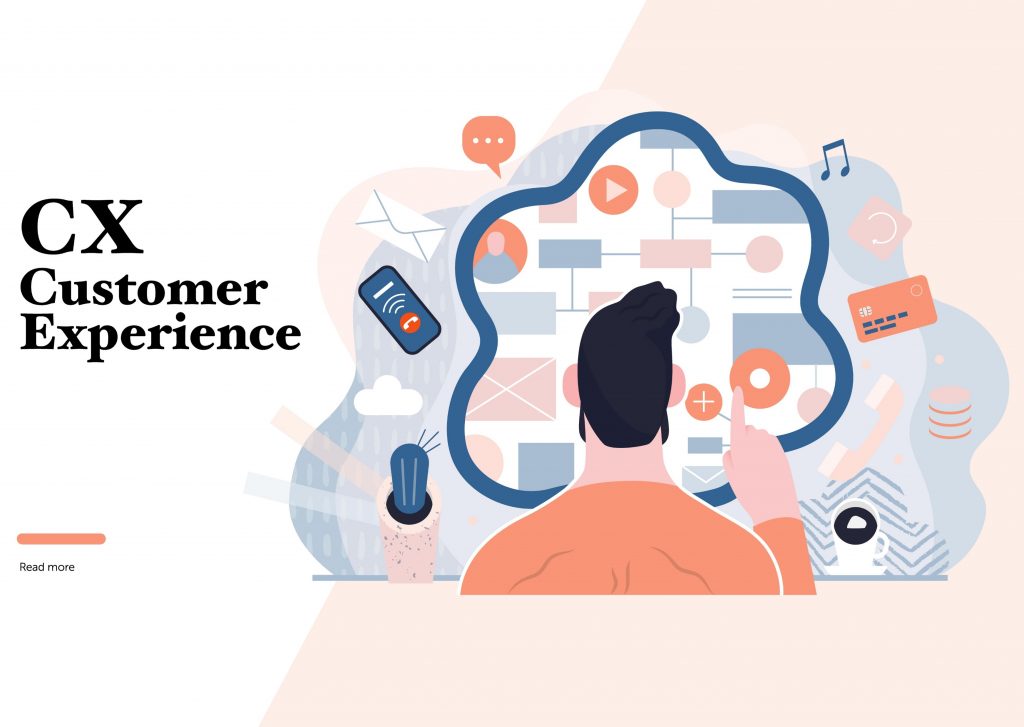 According to Harvard Business Review, customers who go through a very satisfying customer experience tend to spend 140% more than those who experience a bad customer experience. Another study done by Forbes also found that 86% of customers are willing to pay more for a great customer experience. Emplifi research shows that 86% of customers would leave the brand that they are loyal to after just two bad experiences. Statistics like this can go on and on, but what exactly is customer experience, and why is it so important?
Customer Experience vs. Customer Service
First off, many people tend to use customer experience and customer service interchangeably even though they are quite different. Customer experience refers to the complete journey of the customer from getting to know the brand through buying/using a product or service to post-purchase care. Customer service, on the other hand, is one part of the entire customer experience. There is a term named "Customer Touch Point," and it varies from business to business. Yet it basically means the methods through which customers interact with the company, whether it be buying actual products or just consultation. In the case of small brick-and-mortar stores, everything happens offline inside the store: the customer walks into the store after seeing the poster on top of the store and goes through the whole customer experience process led by the seller. However, many businesses long to grow bigger by taking offline operations online. Thus creating more customer touch points because having more touch points means a product or service is more easily accessible, resulting in higher sales. So, customer service becomes one of the touch points created as a result of growing the business. Here is the list of differentiators of the customer experience from customer service:
Importance
Now we know what customer experience is and how it is different from customer service. Even though you have probably already understood why it is so essential, there are dozens of reasons for that. Here are the most remarkable ones:
Customers have a greater number of options than ever before, so they can easily switch brands if they experience poor customer experience.
There is no doubt that word of mouth is the best marketing strategy that any company can ever do. Who spreads the positive word? Happy customers. Where do happy customers come from? Quality customer experience.
Since acquiring a new customer is five times more expensive than retaining existing ones, investing in customer experience results in actual financial benefits.
No matter how simple they might sound, businesses of all shapes and sizes across industries strive and struggle to achieve an excellent customer experience that results in a positive outcome. So, these are the most effective tips and steps to take to improve your customer experience.
Customer Journey Mapping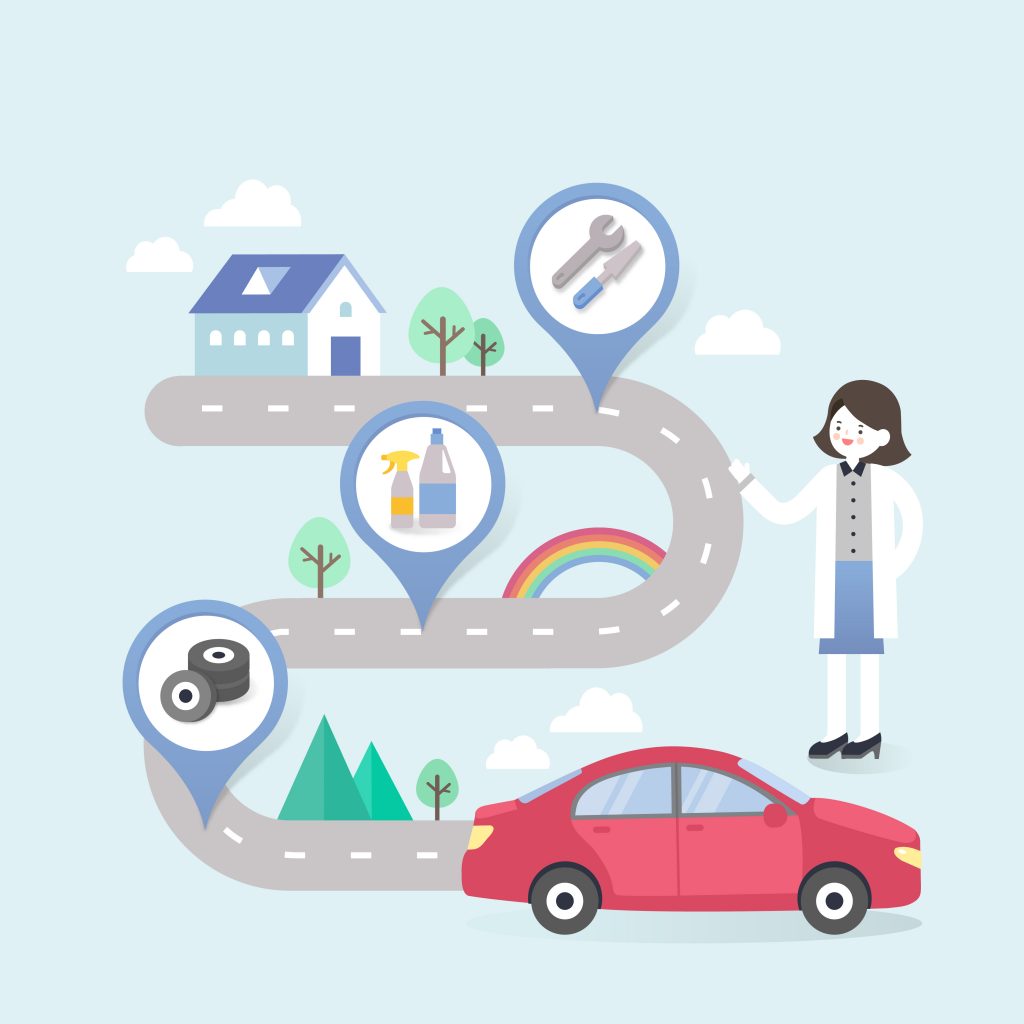 First things first, figure out every single stage of your customer journey by drawing a customer journey map. It gives you a more prominent and more precise picture of what your customers go through when doing business with your brand. In addition, it allows you to focus and work on those stages individually.
Happy Employees – Happy Customers
As they say, "Happiness comes from within" to provide a better customer experience, starting with what your employees have to say and empowering them is crucial. Although the reason for that is self-explanatory, many companies neglect that. Every single employee should be able to make decisions about the roles assigned and be held accountable for any outcome. Most importantly, positive results should be adequately rewarded, and the negative ones should be thoroughly studied and avoided. By doing so, employees can feel their importance at their workplace and do their best to contribute more to the objectives of their organization.
Listen to Customers
"If humans knew how to listen, there would be absolutely no problem on earth"

Unknown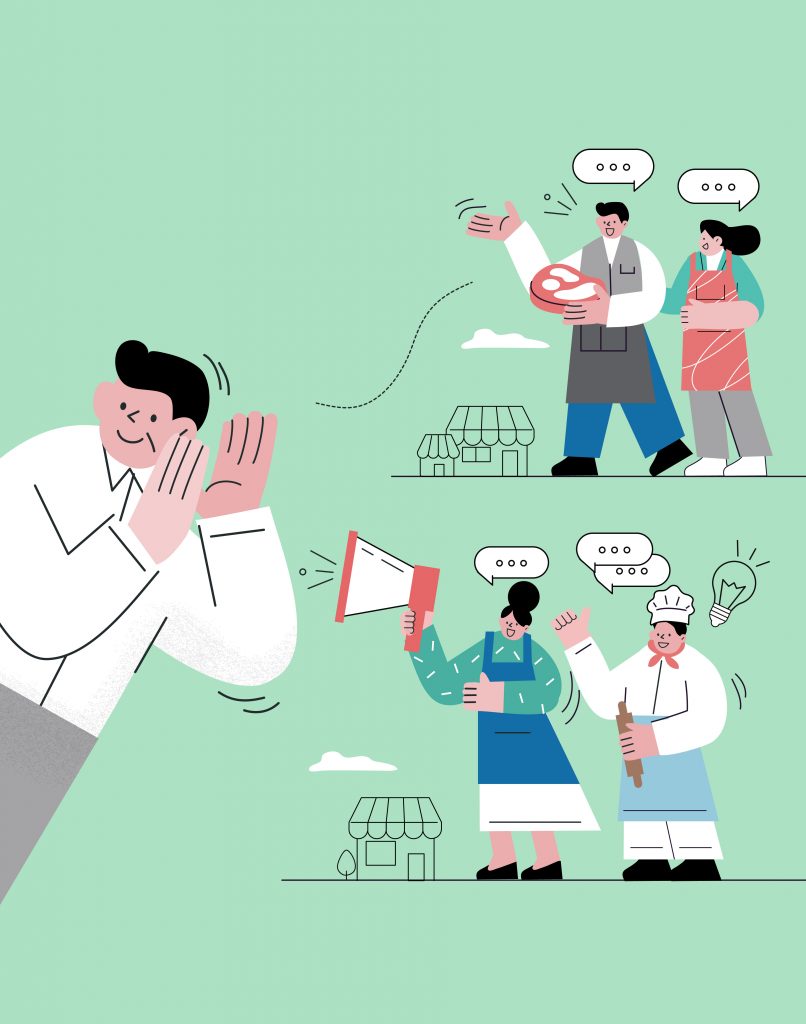 A lot of times, businesses invest enormous resources into improving their customer experience but do not really do very basics. One of them is listening to actual customers. No matter how hard you try to put yourself into their shoes, they still are the best source of information about your customer experience. Two of the most commonly used tactics are surveys and Net Promote Score or NPS. Even though getting the customers to complete the survey is a burdensome task, it is indeed very effective and undoubtedly the best way to get insights. However, the survey does not always mean listing plenty of specific questions; desired results can be accomplished with as little as two questions:
On a scale of 0 to 10, how likely are you to recommend us to a family or friend?
Why?
These two questions can clarify how happy/unhappy your customers are and why. One important thing to note is that not acting accordingly can be detrimental to your business's growth. Once customers speak and feel unheard, they are likely to leave your brand.
Omnichannel Presence and Mobile Friendliness
Over the past several years, it has become so vital to be omnipresent as the competition in every industry is more challenging than ever. Therefore, businesses are doing everything they can to create as much presence as possible to communicate with their customers wherever works best for them. Though only creating those touch points is not enough, whenever and wherever customers get in touch with the brand, they should be assured that they are doing it safely. In other words, every single channel should be created and treated professionally. While it takes a lot of time and effort, it definitely pays off in the long run. In addition, since 58.26% of all internet traffic comes from mobile devices, it is crucial to pay special attention to mobile-friendly online channels.
Technological advantages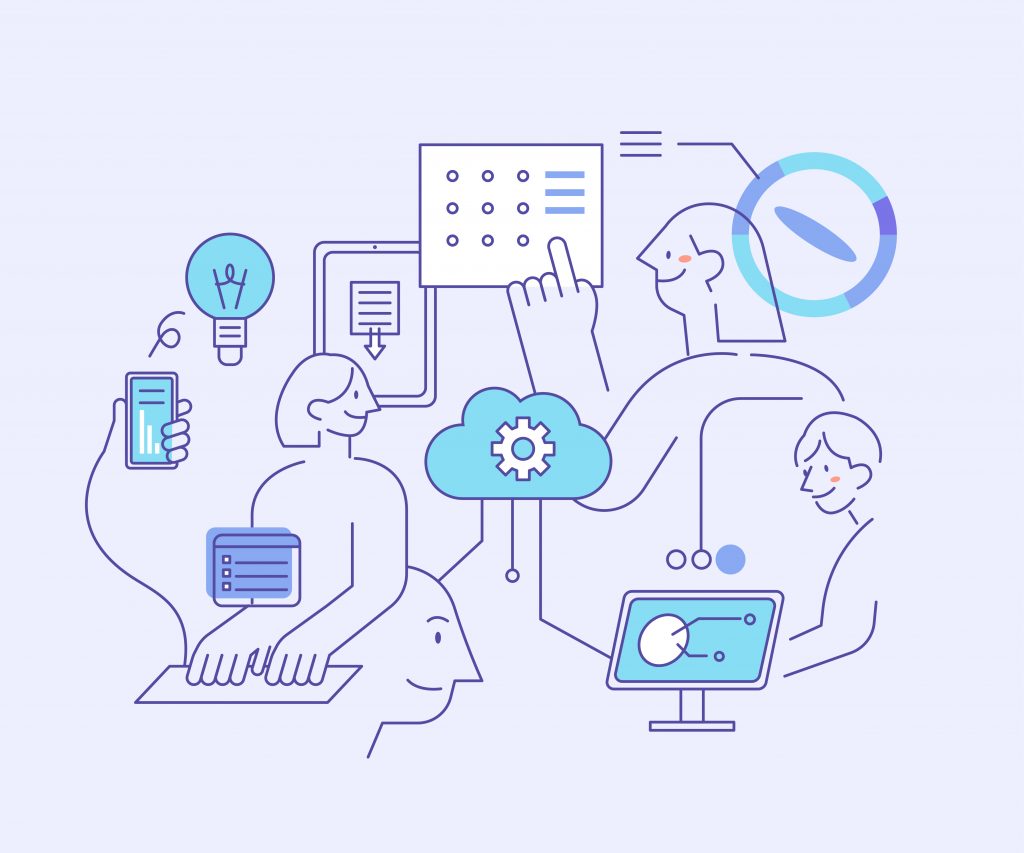 As we mentioned previously, mobile phone traffic is slowly but steadily taking over the internet. Websites are being customized to be mobile-friendly, and mobile apps have become very popular. These are all indeed for the sake of improving customer experience, and they are working pretty well. Nevertheless, website and mobile app development/customization are not cost-effective for smaller businesses. In fact, it is too expensive for many. A new technology, chatbot, came to rescue those small businesses in the last few years. Since they have proven themselves to be convenient and effective in contributing to quality customer experience for many reasons, chatbots are spreading among small and large businesses across numerous sectors. These are the top benefits of chatbots:
Immediate response to inquiries
Around the clock accessibility
Access to a large database that comes in handy in providing solutions to various customers' problems
Integration into the popular instant messaging applications
Simple and comfortable UI/UX
Low development and maintenance cost
Despite the fact that chatbots have not been there for so long, the progress made on them is massive. Natural Language Processing (NLP), Machine Learning (ML), and Intelligent Analysis (IA), or AI, in short, changed the game making the chatbots capable of handling a super wide range of tasks. However, it seems like it is just getting started.
Final Note
If you do not innovate, you do not remain the same but move backward because the world is progressing rapidly. As the supply curve is rising, the customers' demand and standards are also increasing. Therefore, providing the service or the product to the consumer through their most convenient method has become a norm. Anything less than that might lead to undesired consequences sooner or later.