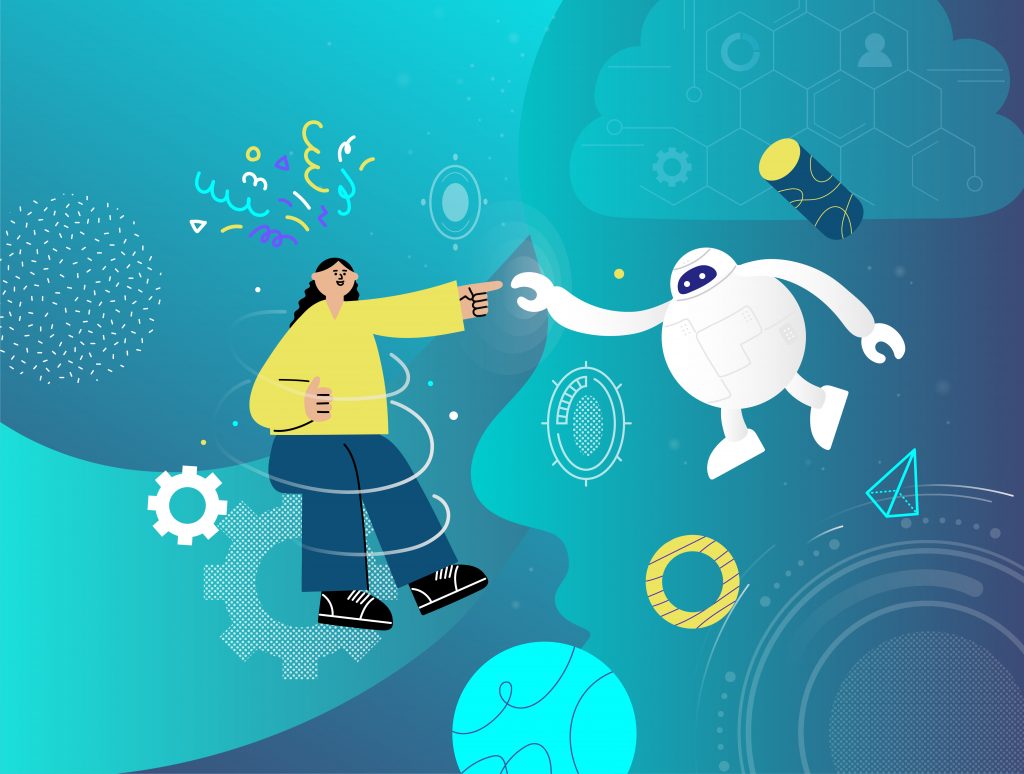 With the surge of Covid-19 around the world, many businesses were forced to digitalize their services, causing a huge demand and growth in the SaaS market. One of the software that has primarily been implemented in various industries is chatbots. The most commonly used chatbots are in the customer support areas, where chatbots assisted businesses to provide a quality service when they were in trouble with the shortage of human resources and budget. Many might think that chatbots came in handy only during pandemics and will likely go away when things get back to normal. But the question is, "Will things ever go back to normal?". The term "New Normal" answers the question perfectly, we think. Businesses and consumers have become well aware of the benefits of chatbots. It will be challenging to say goodbye to them in the near future. Therefore, when considering implementing chatbots in your business's customer service areas, it is crucial to take a better look at several factors as it is a relatively long-term investment.
Examine your company needs
Even though chatbots have bombarded many businesses, that does not mean you should also get yourself one before a detailed analysis of your business.
The first question to ask would be on what scale my company operates. The primary duties of chatbots are providing quality customer service to mass customers and making employees' lives easy by automating mundane operational tasks. So the following questions are naturally: "Do I have a mass customer base" and "Does my business operations have lots of aspects to be automated?" Then, depending on your answer, you start studying your customers.
Study the needs of your customers
There are over 213 million companies in total around the globe serving billions of customers. Although not all of these companies are different, their customers definitely differ in one way or another. Thus learning about your customers gives you a huge advantage and helps you set the right goals for meeting their needs the best way possible. For instance, are they regularly in need of contacting your customer service? If so, how are they doing it? Will chatbots be a better alternative, meaning will they not find it difficult communicating through chatbots?
Understand different types of Chatbots
It is simple: Chatting + Robot= Chatbot. You are reading this article because you are somewhat familiar with what chatbots are. However, many people find it hard to differentiate types of chatbots and what they are capable of. We basically divide them into two categories: Chatbots and Conversational AI to keep it straightforward. Chatbots can respond to various inquiries based on pre-written codes. In contrast, Conversational AI does more than that by using NLP, ML, and IA.
NLP (Natural Language Processing) – Chatbots equipped with this technology are able to understand the natural way of texting/chatting of humans, as the name already indicates. They can figure out dialects and spelling & grammar mistakes in sentences and respond to them accordingly.
ML (Machine Learning) – this technology helps chatbots store the old data and customize the chatting experience in the future.
IA (Intelligent Analysis) – IA powered chatbots can make suggestions and recommendations based on analysis of the old data
Wrapping up
Even though there are many types of chatbot providers in the market, not necessarily all of them can meet your requirements. Or you might just not need all the functionalities offered for high prices. In addition, efficient financing is always something to take into consideration. Thus Makebot always prioritizes understanding customer needs and wants through professional customer consultation. So if you are looking for a customized & efficient, and right chatbot solution, contact us here for a free consultation.