Just a few years ago, the idea of robots conducting most of the communication for a business was seen as impossible. Now, utilizing chatbots is becoming increasingly prominent in global business, and the benefits of chatbots are rapidly encouraging businesses to begin experimenting with the capabilities of chatbots.
The global chatbot market size is expected to witness astounding growth by exhibiting a CAGR of 22.5% between 2020 and 2027.
Companies are so heavily investing in chatbots because marketing, sales, and customer service operations can all benefit from AI-powered chatbots.
What Is a Chatbot?
A chatbot is a computer program that is designed to simulate conversation with human users. They typically act as virtual assistants and are capable of communicating with people on websites, instant messaging platforms, forums, and on site live chat apps.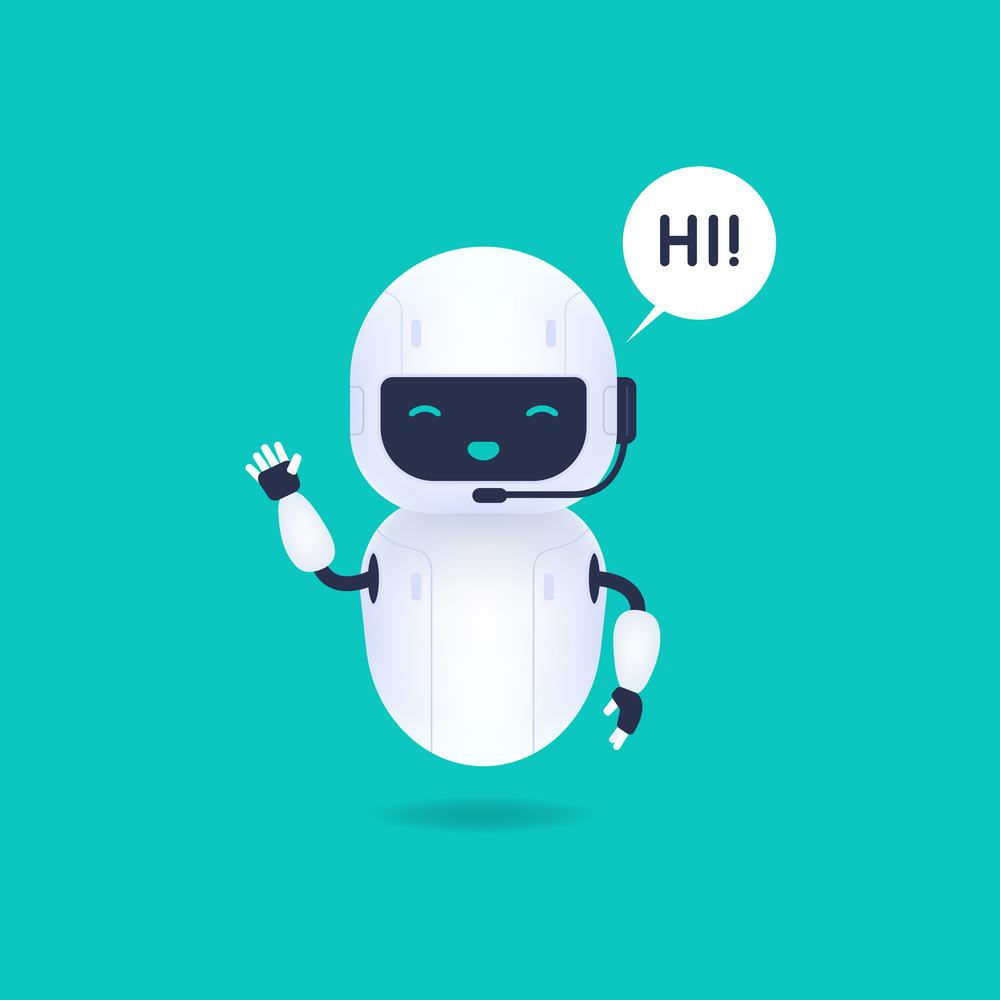 Benefits of Implementing a Chatbot
1. Around the Clock Accessibility
Studies show that over 50% of customers expect a business to be available 24/7. Operators are not available 24/7 so utilizing a chatbot is the closest solution to this problem. Chatbots are also able to respond quickly to every question they receive. This guarantees that customer queries will be solved in a short amount of time most of the time.
2. Increased Sales
A chatbot can be the perfect partner for presenting users with recommendations which can in turn introduce customers to new products and services. Chatbots can also boost sales because of their 24/7 accessibility and fast responses. Customers hate waiting for long periods of time and waiting can lead to a loss in sales.
3. Increased Customer Interaction
Chatbots provide another channel to reach out to customers. Chatbots can increase customer engagement by providing quick and timely tips and offers. When customers communicate with a chatbot, the chatbot helps customers find what they are looking for and also analyzes different suggestions for customers.
4. Gaining Insight into Customer Behavior
Through chatbot data, companies can derive valuable insights from the questions, problems, and popular products mentioned in the chatbot conversations. Valuable insights can be derived for future business strategies from the questions, problems, and products mentioned in conversations customers have with the chatbots. For example, companies can create and optimize content based on the problems and questions of the customers. These insights can also be useful for a product portfolio. For example, companies can identify popular products and place them more prominently in the store. Chatbots are also optimal tools to learn more about customer expectations.
5. They Help Search for Information
The information or product portfolio on a website can be overwhelming to users. Often users will have to search for a long time to find what they are looking for. Compared to humans, chatbots are much better at dealing with this plethora of information. Within seconds, they can search a database and provide users with the information they need. This saves users a lot of time and stress when shopping and can provide a seamless experience.
6. Decrease in Operational Costs
With the competitive business landscape, businesses need a robust customer service department. Implementing chatbots allows companies to manage a plethora of queries in a short period of time. Although chatbot implementation requires a certain amount of investment, it is significantly lower than the traditional model that implements salaries, training, and other resources.
7. Multilingual
One significant benefit of chatbots is that they can be multilingual. Users can receive answers to their queries in their own language. Multilingual bots enable businesses to tap into new markets while personalizing the experience for the user.
Technology is constantly evolving, offering businesses the opportunity to enhance the user experience. A chatbot is pertinent in enhancing this experience. Chatbots can not only be used in many different industries, but also ensure savings in costs. Chatbots also ensure a superior and unique customer experience that can set a business apart from the rest.
At Makebot, we have worked with many different companies to build customized chatbot solutions for them that have scaled their operations and brought an unmatched ROI. To learn more or build your own chatbot with us, feel free to contact us!